Eliot offers various services, from personal healing sessions and retreats to ceremonies and rituals. All appointments and consultations are booked through the office. Healing treatments are offered in-person.
Traditional Huichol Healing
Huichol Healing Sessions
Before you arrive for your healing session, Eliot will have consecrated a fire.
He will have fasted, sung and prayed to the gods that his medicine might benefit you.
When you join him, the two of you will have conversations about your dreams, as well as your health, relationships and life conditions. Eliot might offer you counsel. He might reach into his bag and bring out waters, stones, and feathered wands charged with divine blessings from sacred places.
Read More…
How can a few feathers and stones do this? It's mysterious beyond words. But the natural world has been helping people for thousands of years, and its help is needed now more than ever.
As the sacred items lightly touch you, your illness is lightened or removed, and blessings arrive:
You might feel you are part of the natural world once more.
You might discover meaning and purpose in your life.
Maybe stored-up grief or anger or heartache surges up and out of you.
The wind or the stream might give you counsel.
Maybe you rediscover your love for your family or partner.
Eliot Cowan brings this ancient medicine out of the distant mountains and makes it available here and now.
Cost: $155
Huichol Healing Testimonials:
Healing Camp, Days & Retreats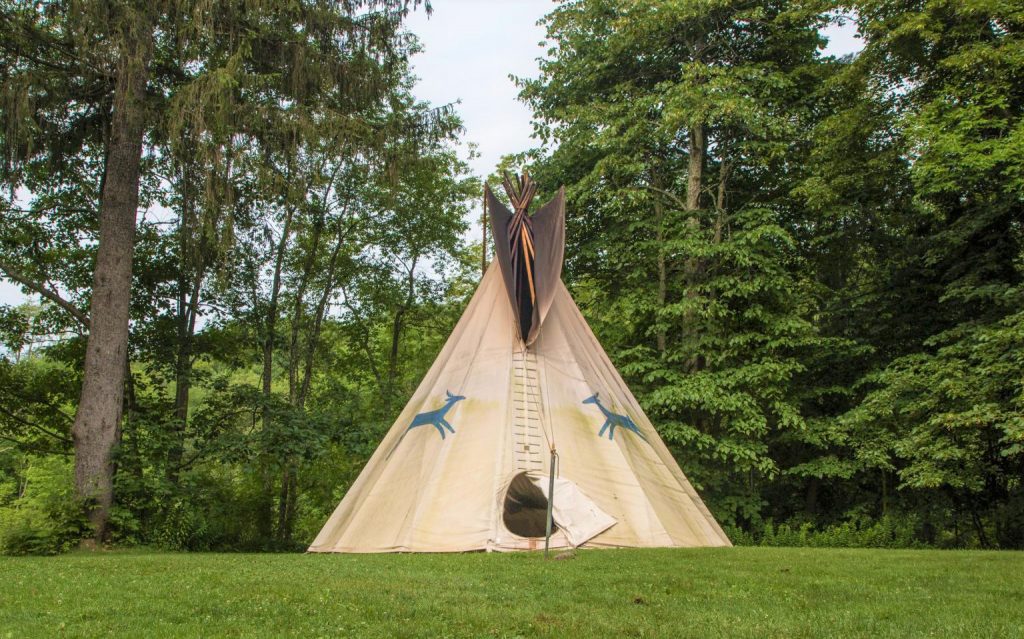 In addition to receiving Huichol healing from Eliot in private individual sessions, Eliot also offers healing camp, days and retreats in the following formats:
*Healing Days: 3 days of healing, one session per day. Non-residential. A teaching fire ceremony is offered to participants on the second evening.
*Healing Retreats: 3 days in residence at Blue Deer Center. Daily healing session. Teaching fire. The healing is empowered by the powerful healing energy of the Blue Deer land and River.
*5-day residential retreat at other venues. Two teaching fires, weather permitting. 5 healing sessions. This may present the advantage of being held closer to your home. Presence of other participants can provide wonderful opportunities to develop supportive relationships with other participants.
*Healing camp is offered only at Blue Deer. It is a residential program that benefits from the extraordinary healing power of the sacred Blue Deer land and river. The round-the-clock ceremonial setting is supported by a round-the clock sacred fire. Two teaching fires. Deep inner work, with much fun, laughter and dancing. Daily programs by staff support and enhance the healing process.

Healing Retreat Testimonials:
It is no secret that many peoples around the world find in animals a deep source of wisdom and assistance.
According to our culture, animals are less evolved than us, while other cultures see animals as elder brothers and sisters, teachers, guides, and indispensable allies eager to help us discover and fulfill our purpose.
Read More…
In this class you will identify and cultivate your animal totems and form partnerships to last the rest of your life, discovering along the way a deeply enriching source of health and connection.
What if the natural world knew you perfectly well?
Honoring animals as wise elder brothers and sisters, our distant ancestors lived in sacred partnership with the world, receiving what they needed and offering back their gratitude. You can live that way too, for your soul is connected to certain animals waiting to help you. In this class you will identify and cultivate your animal totems, following respectful tradition. You will form partnerships to last you the rest of your life. And you will discover a source of health, relationships, work and self-knowledge you need.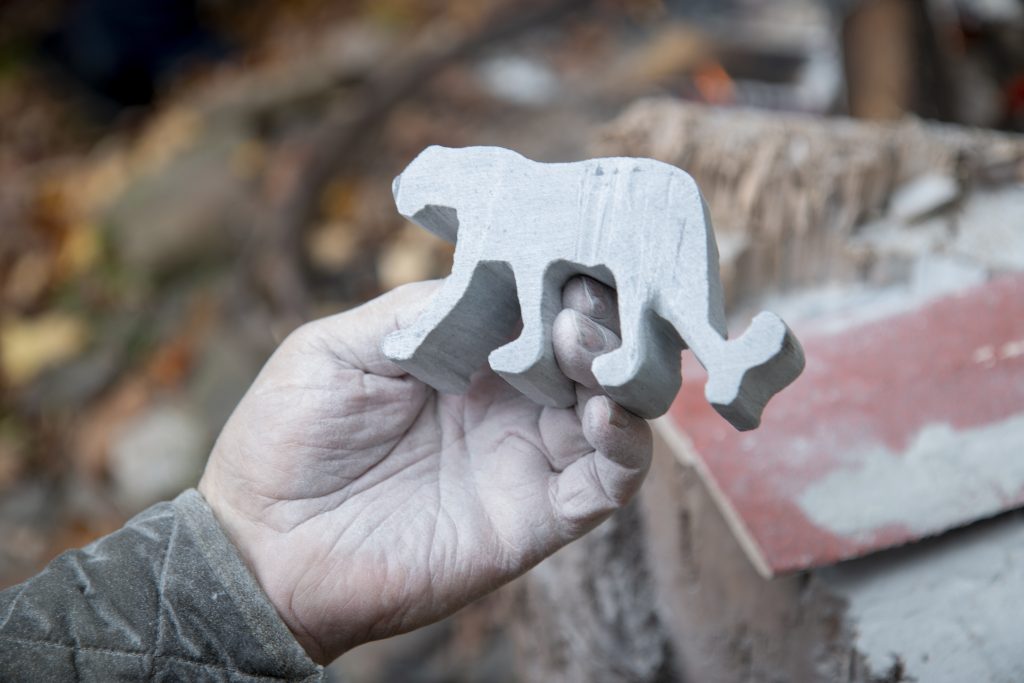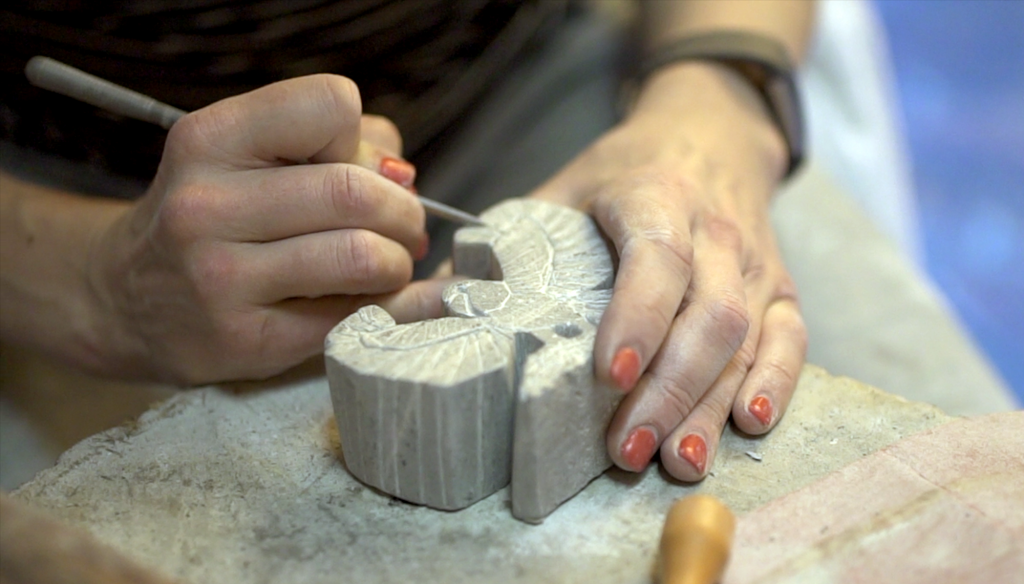 Living With Totem Testimonials:
PSM Healing Sessions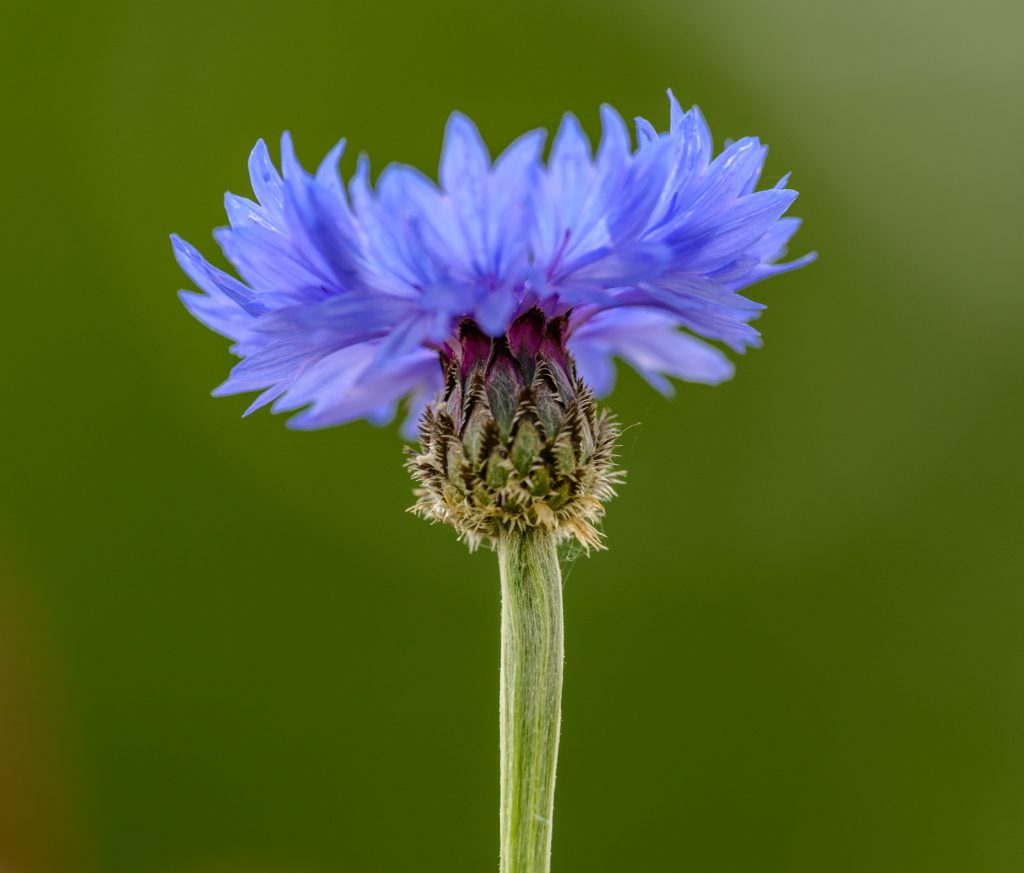 Receiving the Touchless Touch
Your first Plant Spirit Medicine session will be like talking to a new friend who wants to get to know you.
Eliot will ask you about your health, your work, your home, your relationships, and many other things. Your new friend is a good listener.
Eliot will feel the Chinese pulses on your wrists and will check your fingers, toes, head hair and spinal alignment while you are seated and fully clothed. He will be wearing a mask and gloves. You will notice the careful attention he pays to covid protocols.
Read more…
At your next visit, Eliot will have developed a treatment plan for you. He will summon the healing spirits of his local plant allies. Their medicine will come through his hands, which he will place on your back and upper chest. As the treatment progresses he will frequently check your pulses to feel how your life force is responding. The session will be complete when good balance is achieved.
Plant Spirit Medicine is like a garden; it needs to be tended in order to bring forth a good harvest, so follow-up visits will be offered. Being more connected to yourself, to others, and to nature… this is the good harvest from the Plant Spirit Medicine garden. Improvements in your health show up as by-products of your more connected way of life.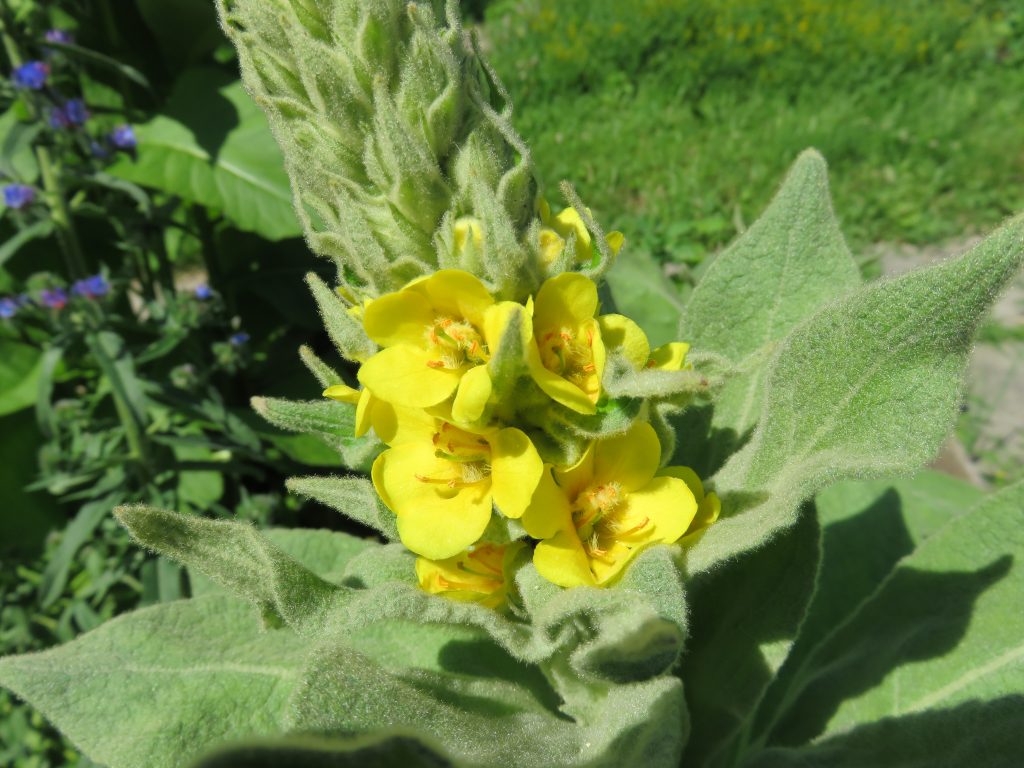 The plants in your neighborhood are spirit expressions of nature. They can touch your spirit without being eaten or drunk, and their touchless touch can change your life for the better.
Cost: $155
Plant Spirit Medicine Testimonials:
1-on-1 mentoring calls to help you keep track of where you are and where you are going.
If you have worked with Eliot before or not, these sessions are open to you.
Read more…
Mentoring appointments with Eliot are through Zoom.
When you see your concerns from a different perspective, the door to healing often opens. Maybe dream interpretation offered in a consultation shows you how to resolve a conflictive relationship, or how to find help for a health problem, or how to find your way out of anxiety or depression. Maybe dreams are not discussed, but a perspective is introduced that allows you to see with new eyes. You might discover how to answer crucial questions, like 'How can I find meaning and purpose in my life?" Or "How can I deal with the effects of my traumas?" The possibilities are practically endless.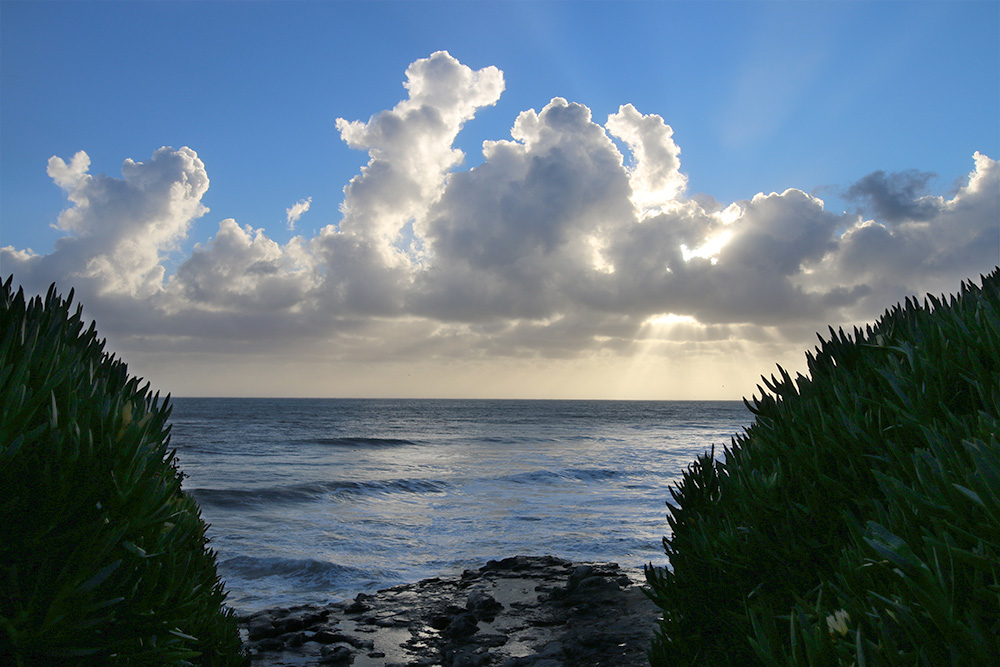 The new eyes to see with are actually old eyes — the eyes of wisdom acquired over thousands of years discovering what it takes to live a good life. There are indigenous cultures still dedicated to wisdom. Eliot is privileged to have been trained and initiated as an elder in one of them — the culture of the Huichol people of Mexico.
These are online consultation appointments with Eliot, as he does not do long distance feather work or long distance Plant Spirit Medicine treatments.
Cost: $155 (payable through Venmo, Paypal or check).
Not all mountains, caves, springs, groves and deserts are just mountains, caves, springs, groves or deserts.
Some are god beings of vast capacity, masquerading as features of the landscape. These god beings offer help to human beings.
Some mountains are more than just mountains.
Read more…

WHAT KIND OF HELP?
Some of life's challenges yield to our effort, but some require something beyond what self-effort alone can muster. For this reason people throughout the world have long made pilgrimage to the sacred places…
• to discover themselves and their purpose
• to improve their relationships
• to find a life partner
• to receive healing
• to bring forth their work as a soul expression
• to receive abundance
• to connect with community
• to connect with the natural world
• to grow spiritually
• to connect with the Divine
• to find peace and joy
HOW DOES ONE GO ABOUT IT?
Long ago our ancestors were instructed how the sacred sites wish to be approached and what they should be offered in exchange for their help. These instructions have been upheld by generations of tradition-holders; the guidance of a living tradition-holder is always required.
The sites are approached with respect, devotion, and formality. In the pilgrimages led by Eliot Cowan – a tradition-holder in the Huichol lineage – pilgrimage requires a cycle of yearly visits to the sacred site or sites.
DOES PILGRIMAGE REALLY DELIVER?
When a pilgrim engages a site whole-heartedly, the site responds in kind. Here is the report of one whole-hearted pilgrim, speaking five years after completing her yearly visits:
"I had been widowed twice and experienced the death of my teenage daughter, my brother and several close friends. I felt I was losing my mind to early Alzheimer's. Was there purpose or value in all this loss? I asked my pilgrimage site to show me, and I received much more than I asked for:

I came out of isolation and found the courage to live more deeply connected to community.

I established clearer boundaries with my family, so my role as " caretaker" was no longer at the expense of my own well-being. Because of this we have a fuller, healthier relationship to this day.

Unexpectedly, new love blossomed into the most fulfilling partnership I've ever known.

I discovered that the memory I had been losing was the memory of my self. What continues to grow in me is the sense of my true self and my purpose in serving others. There is a deep calmness and joy in me that supports my everyday living. I feel held and buoyed by life. In my heart I know that all is in the right place and time."

– Participant
COULD THIS BE FOR ME?
In the modern western world, this type of pilgrimage work has been hard to access. It would often involve difficult, sometimes dangerous travel to isolated places. Even in those places authentic guides are rare and not always cooperative.
For over twenty years, Eliot Cowan has been quietly leading Western people to sacred sites in the US, Mexico and other countries. This has been done with the explicit authorization of his elders, his ancestors and the God of Fire. Recently three magnificent sites in California have made it known that they can help more people, and wish to do so. If you would like to explore whether pilgrimage might be for you, please contact Eliot.
Apprenticeship to become a mara'akame, or shaman in the the Huichol tradition, requires a special soul calling to that path.
There are other requirements as well. You can start exploring whether this may be for you through consultation with Eliot.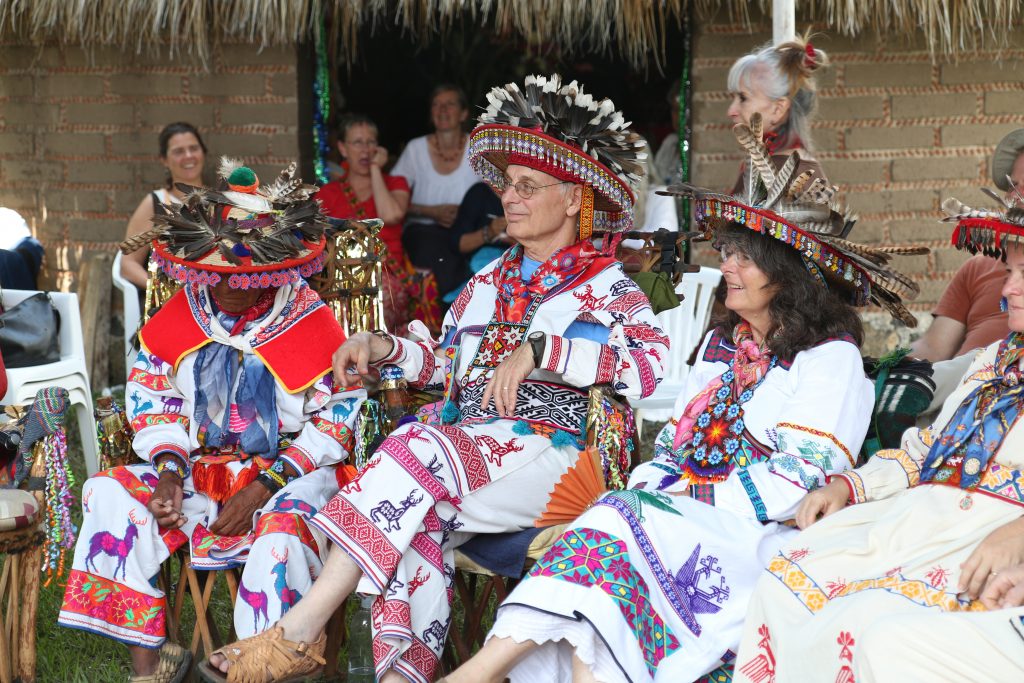 Baptism is a naming ceremony. As the attending shaman, Eliot dreams a name for the person being baptized. It is a soul name which resonates with the person's gifts and purpose in life.
When people hear themselves addressed by their soul name, they spontaneously align with their purpose, and in alignment with purpose they find meaning in life as well as protection.
The name is generally dreamt in the Huichol language, and Eliot offers a translation, but whether the baptized person understands the language or not, the name has soul resonance which provides for them just the same.
In its traditional setting, this ceremony is most commonly done soon after birth, but it can be done for adults as well. The procedure is more elaborate for a new-born, and simpler for adults.
Eliot works with couples to help prepare them for marriage and to design a wedding ceremony, which can range from a simple celebration to a full-on ceremony in the Huichol tradition.
All weddings are performed in a sacred context. Eliot is an elder cleric of the Temple of Sacred Fire Healing, and is legally authorized to officiate weddings.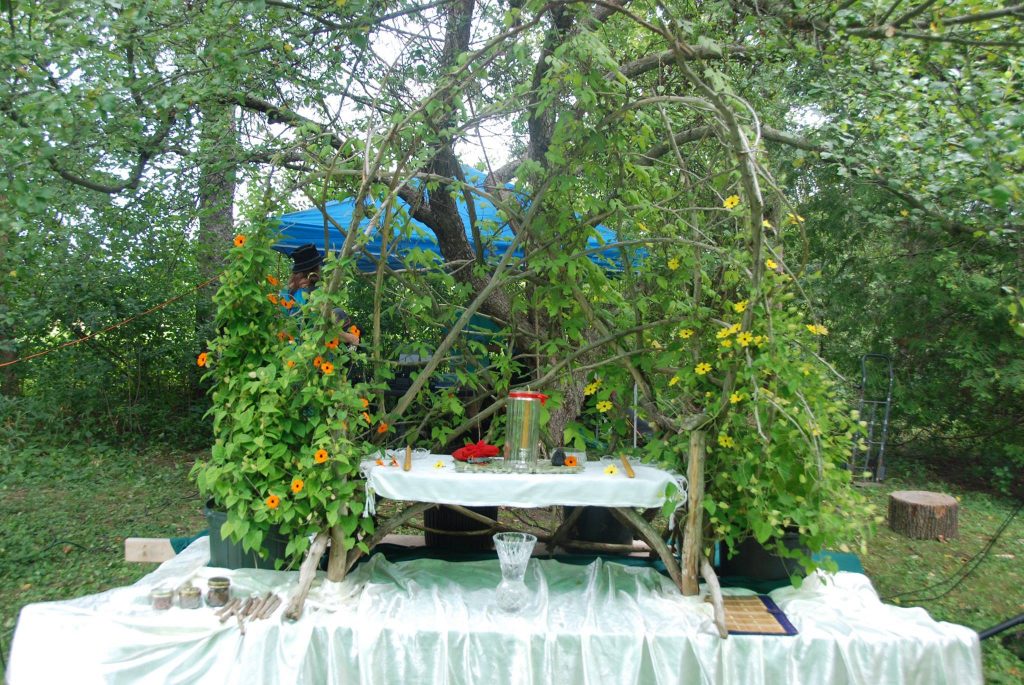 In former times, all peoples knew that at death the soul does not disappear into nothingness, nor does it automatically transition quickly to a heavenly realm.
Proper care was provided to help the departed pass through a place of purification before it was accompanied to its ancestral paradise. Today good guidance for the departed is more needed than ever, since ignorance and fear about death is rampant in our society. Effective funerary rites provide peaceful closure for the dead and the living as well.
These rites are done with family participation.