Rediscovering Plant Spirit Medicine
1n 1979 an American acupuncturist, Eliot Cowan, discovered that plants are not simply factories for the production of food, fiber and chemicals. They are fully alive. They have feelings. They have awareness that often surpasses our own human awareness. And most of all, plants know something that we seem to have forgotten: how to live in balance.
He found that the practise of 5-element Chinese medicine had given him a worldview that helped him learn from plants in his dreams. The plants taught him their spirit medicine, which touches the human spirit without being ingested. Plant spirit medicine gave his patients a fuller, richer experience of life, and improved their relationships with themselves, with others, and with the natural world. Eliot found that symptoms would often improve or even disappear entirely as a side effect of that touchless touch.
At first he wondered if he had brought forth something new, but he soon found out that the practise of calling on plant spirits for healing is as ancient and widespread as humanity itself. He had rediscovered something largely forgotten in Western culture.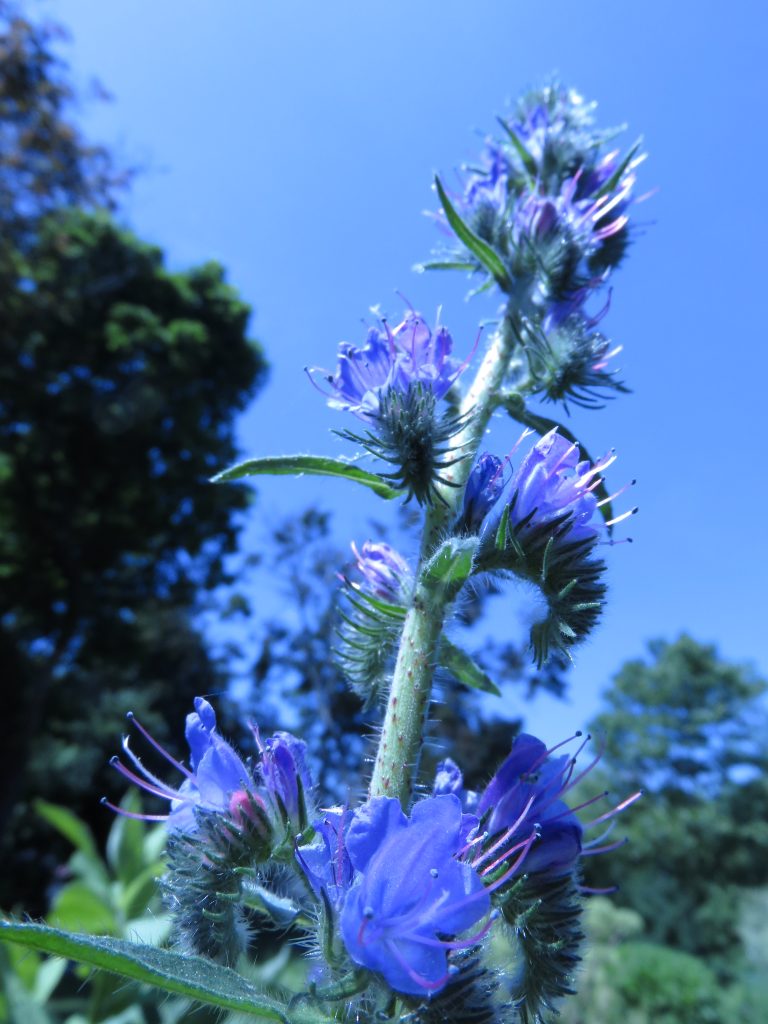 Since the early years of rediscovery and practice, Eliot trained Plant Spirit Medicine healers and teachers, gave talks and introductory workshops all over the world. Up until his passing on March 5th, 2022 Eliot maintained a private practice at the Blue Deer Center in New York.
"Plant spirit medicine works partially because it has broad perspective. It does not look only through the eyes of physics and chemistry; it sees human beings as expressions of divine natural forces. It plumbs the human mind and emotions. It gives paramount importance to spirit, the mysterious core of our lives."
– Eliot Cowan
Plant Spirit Medicine continues…
Just before Eliot died he was in the process of creating an online version of the Plant Spirit Medicine Healer training course with Blue Deer Center. Blue Deer Center is continuing on with this important project and has engaged Eliot's friend and co-teacher of many years Alison Gayek to teach the online class. Alison taught Plant Spirit Medicine beside Eliot for 20 years. In the Acknowledgements section of the book Plant Spirit Medicine Eliot writes:
Alison Gayek, you have worked tirelessly for many years as a magnificent teacher and champion of plant spirit medicine. Should the medicine continue to flourish, it will be largely because of you.
Please see Blue Deer Center's Plant Spirit Medicine page for more information on the upcoming Plant Spirit Medicine online course.
Find a Plant Spirit Medicine Healer near you
The Book
Eliot is the Author of Plant Spirit Medicine, an eye-opening book that has inspired people from around the world.
Enriched by many new insights, this guide unfolds as a series of chapters on how plant spirit medicine helped Cowan resolve specific challenges in his own healing journey and in his work with others.
Whether you live in a mountain cabin or a city loft, plant spirits present themselves to us everywhere. Since its first printing in 1995, Plant Spirit Medicine has passed hand-to-hand among countless readers drawn to indigenous spirituality and all things alive and green. In this updated edition, Eliot Cowan invites us to discover the healing power of plants―not merely their physical medicinal properties, but the deeper wisdom and gifts that they offer.

Enriched by many new insights, this guide unfolds as a series of chapters on how plant spirit medicine helped Cowan resolve specific challenges in his own healing journey and in his work with others. In the telling, we learn how plant spirits can directly communicate with and aid all of us, including:
Plant spirit medicine's five-element view of healing
• Ways to assess our own states of health and balance
• Receiving guidance from plants, including those found within herbal preparations
• New passages on community and sacred plants such as peyote, marijuana, and tobacco
• Additional interviews with plant shamans across diverse traditions, and more
Click below to buy the book in English, Spanish, French, or Japanese:
​